You can't take the second step before the first―or can you? The answer is: yes! At Frankfurt Airport, at least. Namely by advancing the construction of Pier G before the main building of Terminal 3 has been completed. It takes a long time to plan an infrastructure project of this magnitude. The first talks with the city of Frankfurt were held back in 1997. The new terminal was therefore very flexibly designed from the outset so that it could be easily adjusted later to accommodate changing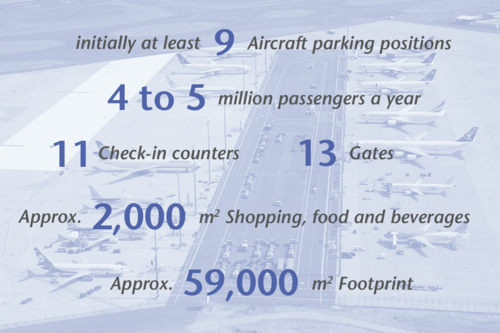 conditions.Change and motion are integral parts of such a dynamic, vibrant place as Germany's largest air travel hub. The passenger numbers show that clearly. The trend continues skyward. More and more people are departing from―or transferring at―Frankfurt to travel to places worldwide. There are direct connections from here to destinations in up to 130 other countries. Of course, more passengers mean a heavier load on the existing facilities, i.e. Terminals 1 and 2. At peak times, it is no longer possible to completely meet all of travelers' expectations with regard to comfort and convenience.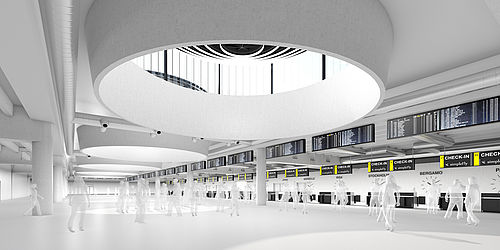 A functional, modern design and efficient processes will ensure a relaxed experience for passengers. Source: Fraport AG / © Christoph Mäckler Architekten This calls for an innovative solution. In 2021, Pier G will be completed - two years ahead of the main building of Terminal 3. Then, some of the load can be shifted to it from Terminals 1 and 2. It will initially have capacity for between four and five million passengers a year, which can later be increased to six or seven million once Terminal 3 is fully completed.
"In response to surging passenger volumes, we are going to give priority to implementing Pier G, which had originally been planned as the second phase of constructing Terminal 3. The new pier will be built as a fully functional passenger handling facility and optimally integrated in Frankfurt Airport." Dr. Stefan Schulte, Chairman of the Executive Board of Fraport AG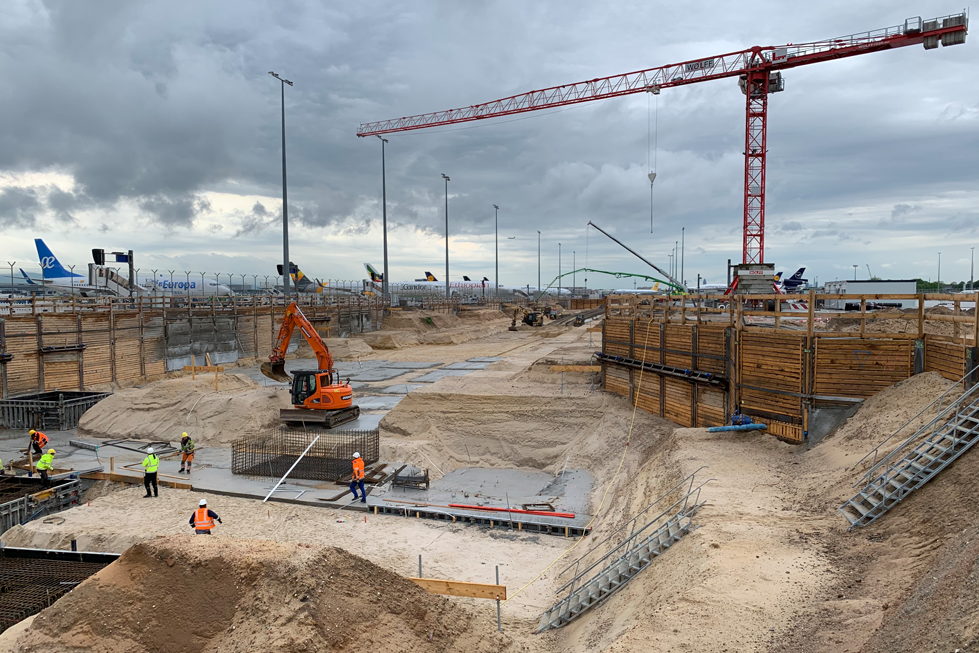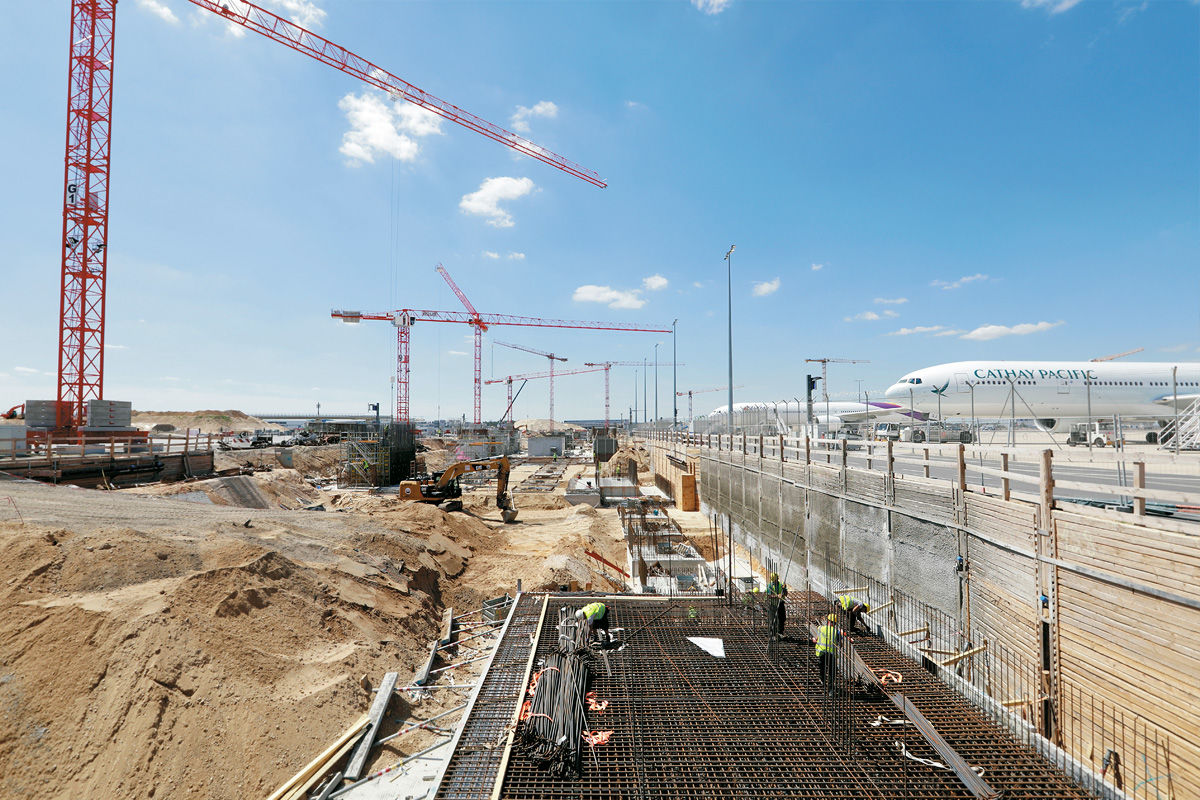 A Seamless Transition
The area that will be occupied by Pier G has already been used for parking aircraft since 2012. It's therefore easy to imagine passengers leaving from here to destinations worldwide or arriving in Frankfurt. Even if Pier G is completed ahead of time, all parts of the terminal will be cast in one mold and follow the vision of Terminal 3's architect, Christoph Mäckler. Just like the main building, Pier G will also be modern and attractive. At the same time, the new pier is designed for lean and uncomplicated processes.
After the preparatory measures, the construction work for Pier G started in June 2019. Passengers benefit from direct routes from check-in via security checks to boarding as well as clear guidance throughout the entire gate.
This also means full flexibility: No matter whether you are travelling within Europe or far away, from Pier G, flights are possible both in the Schengen area and to intercontinental destinations in the non-Schengen area. Travelers experience a stress-free and pleasant "Gute Reise" amidst straightforward functionality and modern design.
First Alone, Then Part of a Whole
When airport operations begin at Pier G, work on Piers H and J and the main terminal building will continue right alongside it. Some connections to the northern part of the airport, including the planned link to the automated baggage handling system and the people mover, won't be available for use until Terminal 3 is inaugurated. It is especially important to consistently ensure smooth transfer of transit passengers and their luggage between planes. Pier G will therefore be integrated in the airport's important hub functions from the start. For the time being, shuttle buses spaced just a few minutes apart will circulate directly between the terminals in the north and Pier G. Suitcases, board trolleys and so on will be moved via the apron.
The Mega Project Is Stitched Together
After the completion of the first construction phase, Pier G will be accessible not only via car and taxi but also via the new people mover. Source: Fraport AG / © Christoph Mäckler Architekten Pier G is the first milestone for bringing the future vision of Terminal 3 into the present. When the new terminal officially opens, it will comprise the main building and Piers G, H and J, thus also concluding the first construction phase. Frankfurt Airport is getting ready to handle the growing numbers of passengers by concurrently planning and implementing the first and second phases.